Since it's becoming more and more popular, cannabidiol or CBD, a chemical compound or cannabinoid unique to the hemp plant, has also been expanding its reach and accessibility. You're now able to purchase it online through sites like https://trustedcbdoil.com/. That raises a couple of concerns, specifically that its increased ubiquity is making it harder for customers to know which sellers to trust.
To lighten your burden somewhat, here's a complete list of things to look out for when buying a potent CBD oil:
1. A Reliable Source of Hemp and Other Ingredients
The first thing to consider before buying CBD oil is where the sellers source their hemp plants, as well as the other ingredients that go into their products. Hemp can absorb different materials through the soil, air, and water of its immediate vicinity. By choosing hemp that's organically grown in the US, you can be more confident that cancer-inducing pesticides and herbicides won't make their way to your body.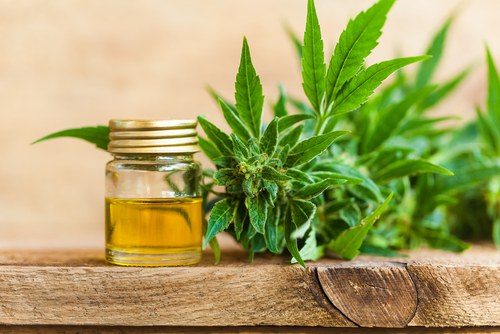 2. THC Levels
CBD oil should not contain high levels of tetrahydrocannabinol or THC in the first place. But if you're regularly being drug-tested at work, and if you want to avoid the possibility of being intoxicated completely, make sure that the CBD oil you'll purchase won't contain more than 0.3% of THC. Lucky for you, some companies offer CBD oil that doesn't contain even the slightest hint of THC.
3. CBD Concentration
CBD is no different from other ingredients in that it can also be diluted. Get the better of scamming companies who want you to think you're getting more than what's actually in the product by checking that the product contains 250 mg to 1,000 mg of CBD per fluid ounce. In case the concentration isn't readily available under product details, you can use the following equation to compute it yourself:
CBD amount (mg) / Container volume (oz) = concentration level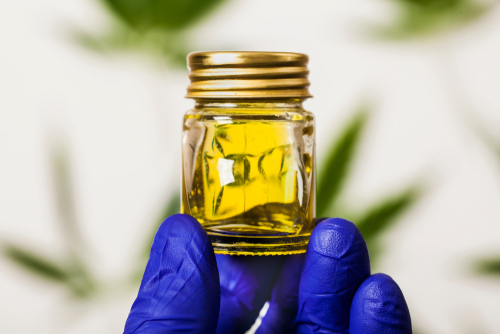 4. CBD Extraction Techniques
Would you drink orange juice that's been manually squeezed by someone with dirty hands? Of course not. The same principle applies to how the CBD is extracted from hemp plants. The cleanest and most effective way to do that is through the Carbon Dioxide (CO2) extraction method. While under intense pressure and low heat, the CO2 can extract a lot of CBD, and when it's done, it's as if it never touched the product. This is the main advantage of this method, since other extraction techniques involve the use of dangerous chemicals that could leave traces of themselves in the final CBD oil.
5. Full-Spectrum or Isolate
Another thing to consider is the type of CBD oil you should buy. Isolates are made from crystals that are almost exclusively CBD, while full-spectrum oils may contain traces of other cannabinoids, including THC. Isolate CBD has been the standard for most of the CBD oil products currently on the market, but the full-spectrum variety has been acquiring a stellar reputation, as well. People believe that the latter can induce an 'entourage effect,' wherein all those different chemicals work in synergy to deliver the best results.
6. Method
Your method of intake is also an essential factor to think about when buying CBD oil. You could opt for those that come in bottles with droppers, which allows you to take the product sublingually, which means putting a few drops under your tongue. Although this is said to have the fastest reaction time, you can't be sure of the consistency of dosage.
Capsules, on the other hand, give you just that, since everything is already measured out for you. It's also a bit more convenient to take and allows you to be more discreet. Lastly, vaporization is probably the least conventional method of intake, but works just as well as the others.
7. Company Policies
Before buying CBD oil from a company, try to review their accountability policies. Doing so can also give you an insight into whether they genuinely care for their customers or not. Be especially wary of companies that only sell online; not seeing you in person makes it a lot easier for them to deceive you.
8. Price
Depending on the amount, CBD oil can be purchased at around 45 USD to 70 USD. It's alright to go for the cheapest option if this is a big factor for you. However, don't skip or sacrifice any of the previous factors mentioned in the list.
Conclusion
Here's a final piece of advice: you can ensure that your CBD oil is pure and potent if an accredited third-party laboratory tests it. That way, you know that the owners of the company have no malicious control over the results. Use the best and safest CBD oil so you can experience the benefits yourself.